Hi, my name is Andrei. I am a college student who is passionate about game development, music, film making, audio production, video editing, programming, digital animation, and experimenting with new forms of art to help me become the best version of myself that I can be. I spend most of my time learning new skills which inspires me to try new hobbies and excel at anything I put my mind to. Finding ways to use my talents and gifts to benefit others is something I always have on my mind.
I have been scoring video games, films, and theater productions since
2012, and the journey so far has been an exhilarating experience. Some of the projects I have worked on include a Russian First-Person Shooter called Red Alliance, short civil war era film called All's Fair, and a SAG Short Film called Driving, which stars two professional actors, Tim Torre and Claude Stark, and was an official selection for the 2014 International Hollywood Student Film Festival. Since 2012, I have scored several award winning films, one which was nominated for Best Drama at Campus Movie Festival 2015 in Hollywood, CA, and another that is was premiered at Cannes Film Festival 2016.
Aside from composing, I own a Indie-Game company 'Fractured Games' which is an official LLC. Under it, I develop video games and other interactive entertainment products. Dead Lab, my First-Person Horror Shooter, was downloaded by the most subscribed YouTuber PewDiePie. Currently, I am finishing up my first Mobile App to be published in the fourth quarter of the year, but when I'm not working on the app I'm developing new prototypes and one major unannounced title.
Music isn't the only part of film production I enjoy. I also produce my own videos. Most of my video projects are not feature films, but rather web series', short documentaries, educational videos, and commercial works. A recent exception is a Star Wars feature length Fan Film that I had the honor of being on the production team for. The team consisted of myself and my two brothers. We premiered the film in July at a local theater in Harford County Maryland and sold out! Since the premiere, we have accumulated over 1.2 Million views and is growing every day. The film and all of it's details can be found here on the the production companies website that I designed: www.projectrevan.com.
Recently, I've increased my range of video production which has allowed me to be employed by the Community College that I currently attend, as Creative Director for their video team. I also work closely with BaltimoreGamer, a digital magazine, as a video producer, which I produce high quality videos of events and interviews with professionals to help grow the community of game developers in Baltimore, Maryland.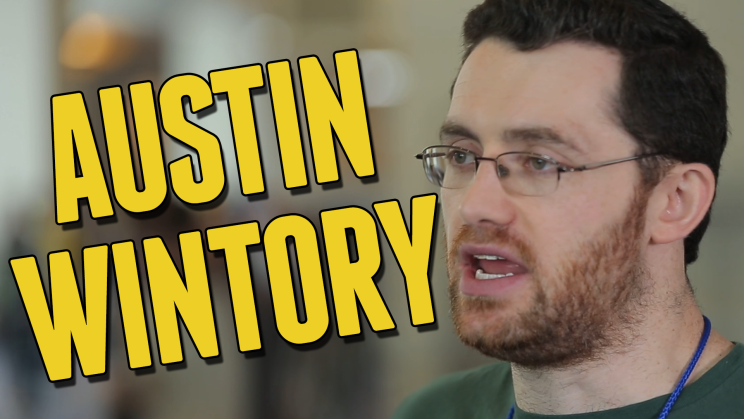 In my free time, I also run a YouTube Channel where I regularly upload Video Tutorials for Game Development Software (Unity 3D), and Audio Production. I try to keep engaged with my fans and subscribers to offer the best support I can. I wouldn't here today without the tremendous support from my friends, family, and fans!
You can listen to my radio interview about the Game Industry and my role in it: Download Link