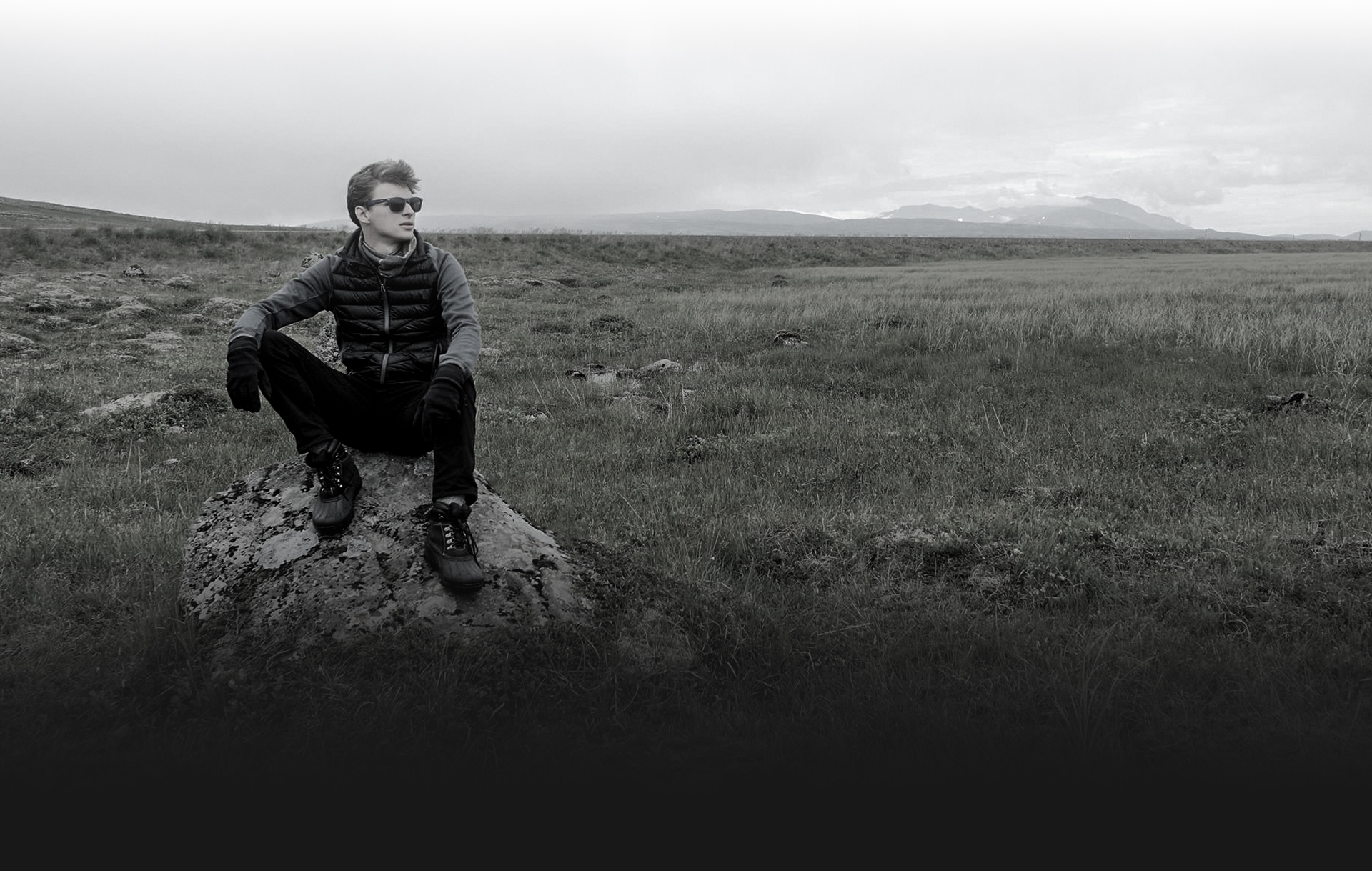 Hi, I'm Andrei. I'm a composer and video game/app  designer from the East Coast. My whole life, I've been passionate about expressing my creativity by finding new ways to apply my skills in film production, music, programming, digital animation, and web design.
More About Me
I have been scoring video games, films, and even a couple theater productions since 2012, and the journey so far has been an exhilarating experience. Just some of the projects I have worked on include a feature length Noir film, a SAG Short Film, which was an official selection for the 2014 International Hollywood Student Film Festival, and an award nominated web series called 'Daily Bread,' just to name a few. I have been lucky enough to have scored several award winning films, one which was premiered at Cannes Film Festival in 2016, an award winning web series called Daily Bread, and an award winning Star Wars feature length Fan Film that I Co-Directed. We premiered the Star Wars film in July at a theater in Harford County, Maryland and sold out a 350+ seater! Since the premiere, we have accumulated over 1.4 Million views through YouTube.
Aside from composing, I own a Indie-Game company Fractured Games LLC. Under it, I develop educational games for schools in Baltimore City, Maryland, mobile apps, and other larger games focusing on Virtual Reality, Augmented Reality, and Story-telling. Dead Lab, one of my old First-Person Horror Shooter video games, was played and commentated on by several of the most subscribed YouTubers such as: PewDiePie, Markiplier, and Yamimash just to name a few.
In my free time, I also run a YouTube Channel where I regularly upload Video Tutorials for Game Development Software (Unity 3D), and Audio Production. I try to keep engaged with my fans and subscribers to offer the best support I can. I wouldn't here today without the tremendous support from my friends, family, and fans!
Music (Writing & Performing)

40%

App/Games Programming Design

30%

Video Production

20%

Traveling

10%
Film Scoring
High quality original music for short and feature length films. I enjoy working closely with film directors to ensure my music matches the vision and style of the film to bring it to the next level.
Video Game Scoring
High Quality original music for your video game from arcade to cinematic. I work closely with creators to ensure the music is personal and polished at final delivery.
Television Scoring
High Quality original music for your television show or online web-servies.
Sound Design
High Quality sound design for films, games, trailer, etc. Is your project missing the original sound it needs to be complete? I will work closely with you to help bring it to life, whether it be Horror or Science Fiction.
Corp. & Commercial Video Production
From shooting, editing, coloring, music, mixing. I handle all aspects of the video production side for your project. I have a wide range of varying experiences including but not limited to: college , medical office, and business corporation promotional content.
Film & Game Trailers
Edited and mixed trailers for your project. I create action-packed, dramatic, and cinematic trailers that include my own original music. I work closely with creators to make sure the trailer fits their vision.
Dramatic Poster Designs
Custom designed dramatic posters for your needs. I focus on dramatic and gritty tones with my designs and have created several different posters utilizing my style. If you need a dramatic look to sell your project, I'll work closely with you to deliver a satisfying and proper poster.
2D Motion Graphics
Simple yet efficient 2D motion titles or graphics to be integrated into your website, YouTube channel, corporate video, or animation. My experiences are focused mostly in the corporate field. I can quickly and efficiently create lower-thirds, title sequences, and/or transitions for your project needs.
Andrei is an incredibly talented and passionate composer. An excellent individual to work with, he has written the musical score for my last six films and never ceases to amaze me with the wonderful work he delivers. For stories of any genre and any length, if you are looking for an artist who is dedicated, collaborative, flexible, and will always add that special touch to any project: Andrei is the man for the job. Matthew Myslinski
Harford Community College worked with Andrei in 2016 to create a video for our STEM program as well as the College's annual Convocation ceremony. He was professional, creative, and detail oriented. He was very collaborative and delivered two products beyond our expectation. We would recommend Andrei to anyone who is looking for a self-motivated and creative partner.
Nancy Dysard
I'm always looking to collaborate with someone new!
Have a question? Want to connect?